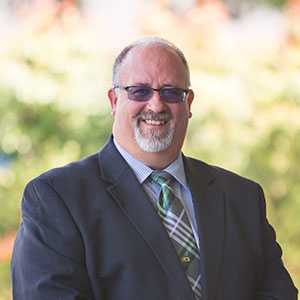 Richard L. Coulon
Interim Chief Financial Officer
Vice Chancellor, Division of Finance and Administration
Email: rcoulon@uci.edu
Richard Coulon was appointed as the interim chief financial officer & vice chancellor for the Division of Finance and Administration in December 2021. He manages a large, $3.5 billion operating budget and a $3 billion capital expenditure budget, ensuring responsible allocation of public and private financial resources to meet objectives including the health enterprise (health sciences and medical center).
Rick has over 21 years of experience at UCI and previously served as associate vice chancellor for the Division of Finance and Administration, overseeing a portfolio of Design and Construction Services, Capital Planning and Space Management, Campus Physical and Environmental Planning, Real Estate Services, Risk Management, and UCPath. He served as UCI's UCPath committee chair which led to the successful implementation of the largest single payroll, benefits, human resources and academic personnel solution—the largest administrative system implementation in UC's history. He is also responsible for teams leading high-level planning, including $2 billion in active construction projects.
Rick also served as UCI's director of Materiel and Risk Management which included central purchasing, equipment management, business contracts, interior design, and risk management. He oversaw the creation and implementation of UCI's first venture into eCommerce as well as the procurement and capital asset modules in the Kuali Financial System (KFS). Rick is a skilled negotiator and is experienced in procurement policy, contract law, and complex agreements.
Rick received his Bachelor of Science degree from California State University, Long Beach and later earned the professional designation of Associate in Risk Management (ARM) from the Insurance Institute of America. Rick graduated from the UC Coro Systemwide Leadership Collaborative in 2018. Rick is a certified mediator, serves on numerous committees, and is the director of UCI's Emergency Operations Center.