Home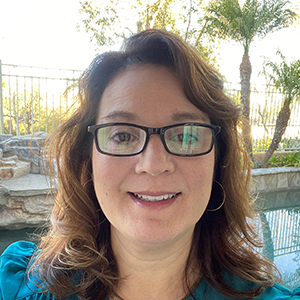 Program Development and Execution
Welcome to Program Development and Execution (PDE), your trusted partner in project management support for the Division of Finance and Administration (DFA) initiatives and campuswide projects. One of our primary objectives is to drive operational improvements and streamline processes to optimize resources and maximize outcomes. We collaborate closely with stakeholders, departments, and external partners to identify opportunities for innovation, implement best practices, and foster a culture of continuous improvement. Please contact us with any questions.
Grace Crvarich
Assistant Vice Chancellor
Commitment to Continuous Improvement
Browse our list of services and projects.
DFA SERVICES
DFA IT manages the DFA ISPG Project Portfolio, provides best in class project and product management services, and leads DFA information security initiatives.   For more information visit the DFA IT site.
Areas of Service
DFA IT application inventory management
IT project intake and evaluation
IT project and portfolio status reporting
Technical project management
Technology procurement support
Technical problem management and support escalation
Information security risk assessment and risk management
KSAMS Access Requests: DFA employees may submit their add/remove requests directly in KSAMS.
CAMPUS SPECIAL PROJECTS
Aldrich Hall Space Utilization - As DFA continues to review space utilization on campus to use our space resources most effectively, Chancellor Gillman has asked DFA to conduct a space review of Aldrich Hall. The goal of this project is to: (1) Conduct a space review of Aldrich Hall; and (2) Explore opportunities to reduce leased spaces to reduce expense.
E2E Procurement Project - The CFO and Vice Chancellor, Division of Finance and Administration charged this group with a review of procurement processes to understand and document the current end-to-end purchasing processes. The objectives for this review are to (1) clarify current processes; (2) document end-to-end processes; (3) cascade current processes; (4) solicit feedback for efficiencies; (5) implement process efficiencies. This will be addressed via eight (8) subcommittees, each dedicated to a specific procurement process.
Participation in OIT's MS Teams Early Adopters Project - OIT has offered DFA the opportunity to identify 50-60 individuals to participate in the MS Teams Phone Early Adopter Program. The program is anticipated to start late March/early April. If you're interested or have staff that would like to participate, please email Monica Chavez (mbchavez@uci.edu).
Research Committee - The Provost and the CFO and Vice Chancellor, Division of Finance and Administration charged this group with: (1) Reviewing the Huron Research Compliance Assessment; (2) Developing an implementation plan for the detailed assessment recommendations; (3) Establishing a timeline for implementing the plan; and (5) Seeking broad input for developing new or changing existing policies and procedures.
CRIT - UCI's Campus Recovery Implementation Team (CRIT) was established in support the Chancellor's Strategic Advisory Group (SAG) in campus reengagement efforts related to the COVID-19 pandemic. They helped navigate issues by reviewing changes to applicable guidance, providing analyses, making recommendations for campus operational activities, and monitoring progress. CRIT currently meets only on an as-needed basis.
Oracle Exploratory Project - DFA completed the Oracle Cloud Financials (OCF) exploratory project. Replacement of the campus financial system will not be further pursued at this time.
Tree Committee - The CFO and Vice Chancellor, Division of Finance and Administration charged this group with providing advice on the campus' urban forestry management, considering tree health and safety to the university community. The Tree Maintenance Committee is focused on safety issues related to tree maintenance on campus and the campus vicinity.
DFA PROJECTS
DFA Information Security Program - Monitor and assess information security risks at unit and system levels and implement risk mitigation steps and related information security activities for DFA.
DFA Service Management Portal - Improve efficiency of DFA services and work order management by automating DFA service request tracking and fulfillment processes using ServiceNow platform.
Coded Memo Sunsetting - As of November 2022, DFA's coded memos (internal process documents) were rescinded as we transition to more standard procedure documents.
DFA Org Assessment - Organizational Assessments are commonly conducted when significant changes have taken place in an organization, such as a change in senior leadership, as well as when organizations have evolved over time (like DFA) to ensure strategic alignment. For both of these reasons, we embarked on an Organizational Assessment of the Division. This was a systematic review of DFA's processes, structure, staffing levels, with the goals of optimizing talent, operations, service delivery, and financial resources to meet business needs.
The goals of the assessment included the following:
Increase effectiveness and efficiencies
Reduce or eliminate redundancies
Leverage synergies
Create optimal reporting structures
Identify critical skills and competencies to meet business needs
Support immediate and ongoing budgetary commitments
KSAMS efficiency process for DFA
The project was completed in June, 2023, and the team is now focusing on process improvement ideas that surfaced through the many stakeholder interviews.
Work Reimagined Program - The CFO and Vice Chancellor established an implementation team to manage the Work Reimagined (WR), UCI's flexible work program, for the Division of Finance and Administration. The team facilitated the finalization of each unit's implementation plan and helped to formalize best practices and procedures for a hybrid environment. On October 31, 2022, all DFA unit WR implementation plans went into effect (e.g., new space plan, work schedules, etc.).
Continuous Improvement Tools & Templates
We use process improvement, project management and change management methodologies and approaches to drive operational effectiveness and deliver more value to our campus community.

Lean Six Sigma is a systematic approach to process improvement, combining two methodologies:
Lean offers tools to remove waste in processes, increase speed, and improve process efficiency.
Six Sigma offers tools to reduce defects and variation in processes, increase quality and accuracy, and improve process effectiveness.
Essential factors to contemplate when deciding whether to pursue improvement ideas are assessing their benefits, costs, feasibility, and risks, alongside defining the subsequent steps post-implementation. To aid in this process, use this tool, Evaluating Process Improvement Ideas, designed to assist in making informed choices about which improvement ideas to prioritize.

Project management is the application of specific knowledge, skills, methods, and techniques to achieve project objectives within specified constraints, including timeline, budget, etc. It offers tools and templates to initiate, plan and execute projects, including managing scope, schedule, budget, risks, communications, etc.

Change management is an enabling framework for managing the people side of change and prepare, equip and support individuals so they can successfully adopt the changes. It offers approaches and tools to effectively deal with transitions, including strategies for effecting change and empowering people to adapt and thrive.
A change management guide to help leaders navigate the change curve for themselves and their teams, recognize the signs and feelings associated with each phase (denial, resistance, exploration, and acceptance), and use effective strategies for mitigating the impact of change and communicate change messages.
A handout visually depicting the various phases of change (denial, depression, acceptance, and integration), the typical ways people react in each phase, and strategies which can empower people to adapt and adopt the change.